üma kleppinger
writing samples
Journalism and Editorial Essays
by Üma Kleppinger
When GoLocalPDX launched it's Portland magazine, they knew the bike culture of this city was big enough to warrant a dedicated cycling column. They tapped me to be their columnist not only because of my writing ability but also because of my subject matter expertise and connections within the national bicycle industry and local community.
I've had a love affair with cycling my whole life. I've toured, raced cross country, enduro, track, road, and cyclocross, been a dedicated bike commuter, and was a bike messenger during college in New York City. You could say I know a thing or two about bikes and bike culture.
In addition to writing editorial essays, profiles, and community news pieces for GoLocal, I have also been published in other digital and print magazines writing about a variety of topics including human rights, the psychology of leadership, and (un)popular culture critiques.
" Uma was a very dependable and consistent contributor. She had a high degree of integrity. She took her work very seriously, had great attention to details and was driven to achieve success with everything she did as a contributor."
—CORNELIUS SWART, MANAGING EDITOR, GOLOCAL PDX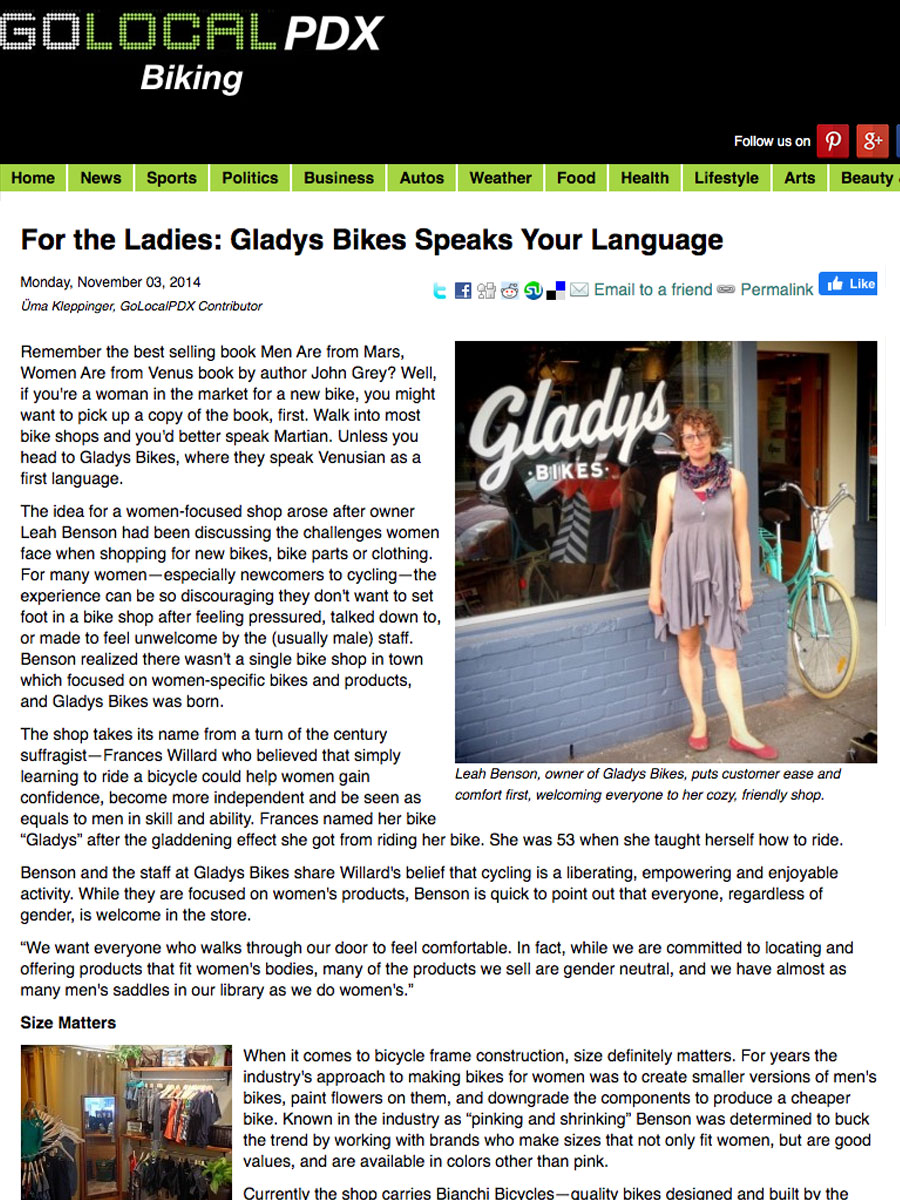 More Editorial & Essay Work
Need help with writing, editing, or communications strategy? Want an old-fashioned PDF portfolio to flip through? Send me a note and I'll follow up to discuss your writing and communication needs.